When your everyday life becomes hectic, it's time to Golf! Our everyday life has become exhausting and one has to have an activity that adds joy to life. Golf is one of the most popular games people prefer to play and master as well. The game does help you to freshen up a little and socialize as well.
Shop at Rain Or Shine Golf Now
Did you know that golf is an excellent cardiovascular exercise? So, it is not a game but a fitness routine for you. Instead of opting for a buggy, hold your golf bag and prefer a walk. It will increase your heart rate and give your heart a healthy beat. Evidence shows that golf increases life expectancy up to five years. So, who wouldn't like to live extra years of good health and joyful life?
Besides, golf as a club allows you to socialize and release stress. With a lot going on in your life, you need a healthy distraction just like golf. You can meet and greet your fellow golfers and improve your golf skills at the same time. This friendly sport is globally considered a stress-relieving activity that helps you get healthy both physically and mentally.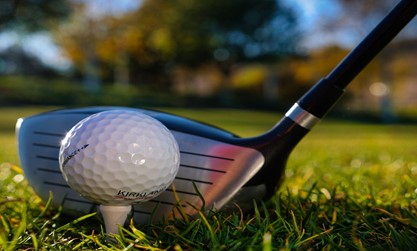 Looks like golf has a lot to offer for a healthy lifestyle. But what about polishing your golf skills that essentially requires some practice? Many pro golfers tell stories of consistent practice that seems impossible with your busy schedules. The inconvenience of going to a golf course every day can deter you from making golf your favourite hobby. Whether it's bad weather or lack of leisure time, we miss playing golf due to various hurdles in our way.
Rain or Shine Golf has come up with exciting innovation that helps us enjoy golf in the comfort of our homes. The golf simulators by Rain or Shine has made golf super convenient.
About Rain or Shine
Rain or Shine Golf offers a wide range of products and simulations that is everything a golf enthusiast wish for. Your passion for golf is incomplete if you are not striving to ace it by practising it anytime you want. Rain or Shine Golf has a variety of products that come from famous brands. The teamwork of experts and collaboration with the best brands allows Rain or Shine to deliver high-definition simulators, launch monitors, and many other products.
The goal is to make your golf journey, from beginner to pro, convenient and uninterrupted. Rain or Shine Golf provides you with a range of products and deals that perfectly suits your golf skill aspirations.
Golf Simulators
Golf simulators offered by Rain or Shine are manufactured to source all the components in one place. The simulators bring you a dream setup for the right hitting bay for your space. All the essentials are included in the simulators. With Rain or Shine, you no longer need to move from place to place just to find the perfect setup.
You can choose from a variety of golf simulators that never fail to impress! SkyTrak Golf simulators bring you the authentic experience of professional golf. Within the SkyTrak Golf Simulation, you can choose from HomeBay Simulator studio, Retractable Simulator, and SwingNet Package. Each product is proven best with varying performance, experience, and budgets plans.
Additionally, a range of simulators such as FlightScope, Uneekor, and Foresight Sports also brings the perfect golf setup to your home.
Launch Monitors
If you want the best companionship during your golf journey then launch monitors is all that you need. This portable piece of technology is an essential part of the golf simulation. It provides you with essential information such as ball speed, launch angle, club speed, spin rate and axis. With this information, you can make the ball swing like a pro!
The fame of launch monitors by Rain or Shine is because of the accuracy that is given to it by feedback from hundreds of customers and the in-house testing. After long hours of expert input, Rain or Shine golf brings you the launch monitors that are meant to be your ever-needed companions.
Launch Monitors by Rain and Golf comes in a variety of indoor and outdoor options. The products come at different prices as well so you can choose what's suits your budget the most.
Golf Simulator Screens and Enclosures
While you set up your golf simulation at your home, a high-quality simulation is a must. The golf experience at home greatly relies on the quality of the golf simulator screen. The realistic experience is only possible with bright projection and longevity.
Rain or Shine Simulator screens come in a variety of sizes. The size you choose depends on the space you have for the setup. The hanging projection screens and enclosures are worth the excitement as they enhance the golf experience at home with your friends and family. The variety of simulator screens by Rain or Shine ensures clarity that is always recommended for simulations.
Whether you choose the SwingBay simulator screen for a 100% projected image of the hitting screen all over the space or the easily assembled HomeBay hitting enclosure, Rain or Shine will make sure you have the best of golf games at home. The HomeCourse Pro Retractable screen is ideal for the living room, garage, or basement. Besides its size, the HomeCourse Simulator Screen is battery-powered and wireless that makes it one of the golf geeks favourites'.
Golf Mats
If you have finally decided to bring your golf game home then a golf mat is something you can't miss. A golf mat is essential to all golf enthusiasts who are practising to become a pro. Besides, it saves your lawn from turfs.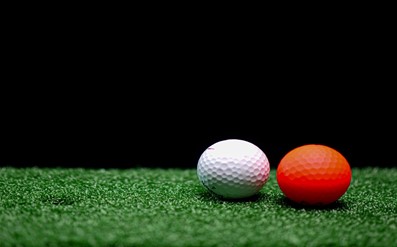 At Rain or Shine golf, you can choose from mats of different colours and sizes. The golf hitting mat is not essential only to provide a simulated experience but it also affects your performance. Rain or Shine manufactures mats that are meant to provide a real experience unlike a green carpet or a worn doormat.
Note: Rain or Shine Golf allows you to choose among different sizes that come in for different prices.
There's a Lot More!
Everything you just found out about Rain or Shine Golf is just a part of it. That's right! Rain or Shine Golf deals in various other deals to accessorize your dream golf setup at home. Golf accessories by Rain or Shine complete your shopping for the game journey. A variety of golf deals and accessories are made to help you professionally build your skills. If you are thinking of the golf simulation setup at home then you can't resist things like HDMI Cable, golf ball tray, landing pad turf, projector ceiling mount, golf gaming PC, and the list goes on.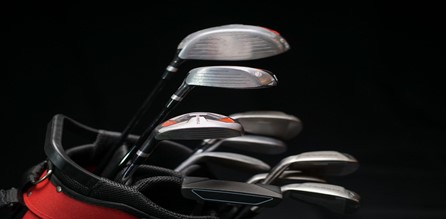 The accessories by Rain or Shine Golf are made to enhance your golf skills with better practising resources. With some tech items, the golf setup at home not only gives an impressive look but also helps you and your family a golf pro in no time.
Why Rain or Shine?
Wondering out of hundreds of golf shop sites online why you should consider Rain or Shine? Here's why:
Excellent Customer Services
Nothing can beat the speciality to serve your customers in the best way possible. At Rain or Shine Golf, no request or query goes unanswered. With the site, it is not about a one-sided effort but Rain or Shine helps you choose the best by giving you extensive information about the products.
Best Prices
Expensive online golf simulation deals are one of the well-known reasons for people to give up golf. Rain or Shine Golf has made golf at home possible by providing the best prices in the market. If you are planning for multiple items/deals, expect some surprising discounts while you shop from Rain or Shine Golf.
Safety Guaranteed
Online theft and vulnerability is a serious threat. Thanks to the safe and secure purchasing policies of Rain or Shine Golf. The company is not only authorized but also provides safe payment with SSL Encryption technology.
Golf has emerged as a global sport for decades and it is proven to be effective for all ages and genders. The game is not just a game but a networking hub for those who suffer loneliness leading to physical and mental disabilities. With the ongoing hectic routines, it becomes nearly impossible to visit the golf club every day.
Tech has made everything possible and Golf is a no different case in this regard. Golf simulation setups at home are the hot trend because of the convenience and joy it brings to life. With the impressive simulation technologies at Rain or Shine, golf can become a family and friends thing now. With the increasing usage of these simulations, children get to learn golf at a young age. The game is now helping families to spend together which leads to a healthy lifestyle. It is not just about helping you focus and achieve, but it is also about dealing with the stress that can cause serious health issues in the long run.
Rain or Shine Golf is where you find the golf simulation setup to achieve it all!